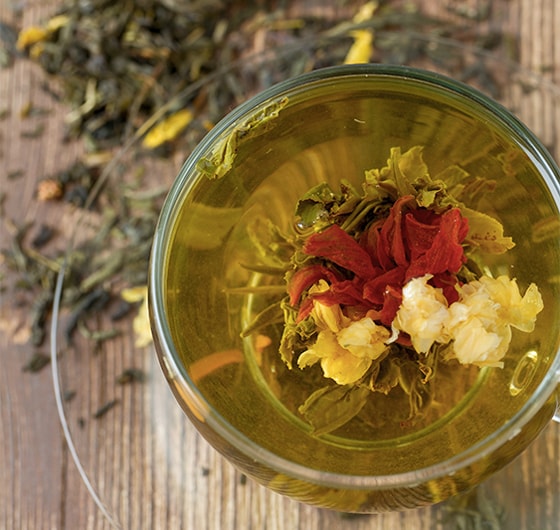 Blooming tea
Refreshing green tea leaves with the enchanting aroma of jasmine carefully bundled around dried flowers into a delicious bulb of coziness
Origin
Our tea green comes from Hubei Province, which was home to one of China's first tea specialists, Lu Yu. The production of tea here started in as early as the eighth century. The majority of tea plantations are located on mountain slopes at an altitude of 1,000 meters above sea level.
Brewing guidelines
Let 1 liter of freshly boiled filtered water cool for 5 minutes. Pour into teapot and add tea. Let it sit for at least 3 minutes or until the blooming is complete.
Our tea bundles can be used up to five times, depending on your preferred taste strength.
Harvest Method
Hand Picking
Harvest Calendar
April - May
Process
Hand-rolled and bundled